Cash for Car Sydney:  Instant Money for Junk Vehicles
We offer the best price for unwanted cars, scrap cars, accidental cars, etc, and you'd be relieved to know that we are least concerned about the make and model or documents of the car. Our professional staff will look after it and give you a completely hassle-free experience. To be honest there are plenty of Cash For Cars services in all of Sydney but the main reason why you should be choosing us is our bundle of convenient services. Imagine getting free removal and instant cash of up to $9999 for a totally useless vehicle. Well, with us, your imagination now becomes reality.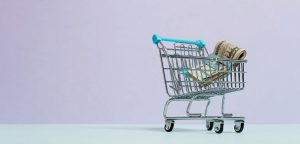 When a car is in good condition, you can make the most out of it by traveling places and taking friends/family on exotic vacations and trips. But when it stops running or stops being roadworthy, you will start seeing the real problems. The automobile will be incapable of taking you to places. Instead, it occupies the space in your garage and parking spot and pollutes the place with the accumulation of rust and dust. With time, the value of the vehicle depreciates and it starts acting as shelter to wild plants and venomous animals. Even if the vehicle has one or two functional parts, with time, they start wearing out and become worthless.
At that time, you may consider getting rid of it. But selling old and used cars is easier said than done. Not all car dealers in Sydney fancy buying such vehicles. And that can make your car selling experience rather cumbersome. You might have to visit numerous dealerships, Cash For cars services, and private buyers to compare and negotiate a deal that would be beneficial for you. Even after all this pleading and bargaining, there is no assurance that you will land a lucrative deal. But with Scrap Cars at your service, you don't have to worry about all that hassles and headaches anymore. We make your car selling experience convenient and hassle-free.
At Scrap Cars, we accept all kinds of vehicles no matter their type and condition. Without being picky about the brand or fussy about the condition, we buy your unwanted vehicles without any hesitation. So we can be your one-stop destination to sell your old, used, unwanted, damaged, wrecked, junk, and scrap cars. Since we accept all kinds of vehicles, you can consider us as a bin to throw away your junk and scrap vehicles. But unlike the bins, we pay noteworthy cash for cars and make entire payments on the spot.
Free Car Removal Along With Cash For Cars Sydney, Newcastle
We are renowned for paying top cash for unwanted cars. But our service is not limited to that. To make things easier for the car owners, we are also providing free old car removal. Combining two of the most sought-after facilities, our free cash-for-car removal service is quite popular in Sydney, Newcastle, Wollongong, Central Coast, and Hunter Regions. Generally, towing companies charge a lot for car removal and make your car-selling experience worse. But with Scrap Cars, you can avoid that road completely.
We pay up to $9999 cash for used cars and pay the full amount right on the spot. And once the deal gets final and the payment is done, we carry out the removal process. With our free unwanted car removal service, you will save a noteworthy sum of money. And since we carry out swift car removal, we won't take much of your time. Within minutes, your vehicle will be gone and you will have a handful of cash with a spacious looking parking spot