Has your car become too old and unroadworthy after years of driving you comfortably? Are you looking for a convenient method to sell an unwanted car or dispose of it and need some guidance for the process?
Then you are reading just the right article. This is a complete guide to sell an unwanted car and making the best money out of it. First of all, you should stop thinking that your car is not worth a dime if it is not roadworthy.
You can easily make a lot of money to sell an unwanted car, no matter how old it is or how many miles it has run. You can sell parts individually or the car as a whole.
No matter what, you will make some money for sure and also clear up space in your yard or garage.
Sell an Unwanted Car To Cash For Car Services
If you are in a hurry and want to sell an unwanted car for cash as soon as possible, this is the most convenient option for you. There are a number of services available these days that provide you with cash for cars.
Their process is very fast and simple. Search for reputed and well-known cash-for-car services in your area by doing some research over the internet. You can even refer to your friends, neighbors, etc for the same.
Once you decide to go with a particular service, you just have to call them and they will send their team of experts to your location to inspect your car. After the inspection, they will prepare a report and offer you a quote depending on the condition of the car.
If you accept their offer, what they will do next is get your car removed at no extra cost and pay you the promised amount in cash. As simple as that.
You don't have to worry about the brand, model, or year of your car, as these sell an unwanted car services don't consider these things when they are buying your unwanted car.
Sell an Unwanted Car To a Vehicle Dealership
You might have seen plenty of car dealerships in your neighborhood. These dealerships buy almost any type of old car regardless of their condition, age, model, and brand.
Often, you might have to trade in your old car for a new one or a pre-owned one from the same dealership. This helps you land great deals on brand-new cars and your old car is also disposed of for free.
But be careful, because these dealerships are profit-oriented and you might not get paid as per the resale value. Some dealerships might pay you more than your car is worth.
But they might just be increasing the value of your old vehicle at the cost of a possible discount on the vehicle you're looking at. Dealerships offer convenient service up to some extent.
But sometimes the hassle created by complex paperwork and the time-consuming process can give you headaches.
Sell an unwanted car on your own
Try out this method to sell an unwanted car if you want to get the highest amount for your car. But you will need to have a lot of patience during the process, as well as put in your hard work.
You can easily get an estimated amount by filling in all the details of your car on different websites. Make sure that you enter accurate details, as filling in false details can lead to a variation in the amount.
After that, you can even put up an online ad. To leave a good first impression on potential buyers, wash and wax your car properly. Use a vacuum cleaner to clean thoroughly for the inside and make sure there is no smell.
Arrange all the documents related to your car. You can definitely quote a high price for your car, as potential buyers, in this case, tend to negotiate a lot. If everything goes your way, you can make a lot more money by this method, as compared to selling it to cash for a car dealer.
Here are some tips to consider while selling your car privately to a buyer:
Ask them as many questions as possible because sooner or later you are going to meet them in person. This helps you understand the intentions of the dealer or the buyer before you meet them in person.
Always meet in a public spot because they are safe and neutral. If possible, try bringing a friend of yours and let the buyer know about this ahead of time.
Serious car buyers and dealers don't just wander around on any website on the internet. You will find them on popular sites that are well-managed and functional. Also, avoid rummage-style sites.
At any cost, don't share your private information like address, and also do not include your or your family member's face in the ad picture.
Sell an unwanted car – Donate your car to a charity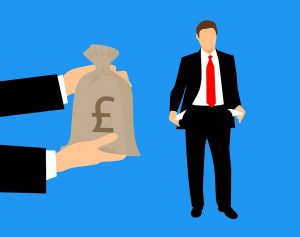 If you don't find the above methods convenient or promising, you can consider the option of donating it to charity. This is practiced by a lot of people and there are many charities that run programs where you can easily donate your used or unwanted car.
Some of them employ underprivileged people to repair them and return them to service on the road. On the other hand, some of them use their spare parts or just send them to a recycling yard for cash.
You will receive a tax receipt for the fair market value of the car you donate to them, which can be used in your income tax calculation as a contribution.
But be careful because there are a lot of scammers out there, running fake charities. Always investigate the charity and the organization on the Internet before donating to them.
Dismantle The vehicle And Sell an unwanted car for Parts Separately
Your car might have valuable parts inside it, even if it doesn't run or take you to places. These parts can be operational and can still go on for a long time. Just throwing them away for nothing won't do you any good.
You can easily find other people who might be struggling to find those parts for their cars. After adding small touch-ups to the internal and external accessories of your vehicle, you can sell them for great prices.
Although dismantling a whole vehicle might sound a bit difficult, it is not impossible and definitely doesn't harm your profits. After dismantling the car and removing the parts, you can post ads on online marketplaces like eBay.
Note that you should be able to identify the parts that are still working properly. You might need help with this.