Instant Cash For Scrap Cars
No matter how much you consider your old junk car useless, there is always someone who will happily pay for what you have. You can find plenty of scrap yards, junkyards, or car dealerships that will intake your junk with pleasure and price for your scrap car.
But even if you find a genuine car dealership or a junkyard, there is no guarantee that you will get paid as per your expectations. Only when you sell your junk car yourself, you will get transparency and feel the utmost satisfaction.
Here are some effective tips to get the most price for your scrap car:
Don't leave it unused for too long
Even if a car becomes total waste, sometimes people hesitate to give it away immediately. Some might be intending to restore it in the future and others might keep it as a backup even though it has become totally unreliable.
You might consider this as long-term planning but trust us, it has no plus side at all. Whatever the reason behind holding it back or keeping it in your vicinity, this will only result in the devaluation of your car.
You must know that the most expensive parts in your vehicle are those to degrade the fastest. Keeping this in mind, to get the most price for your scrap car, you should get rid of it as soon as possible.
Remove the parts and sell them separately

Even if it doesn't run or take you to places, your car has valuable parts inside it. These parts can be functional and can still go on for a long time. Just throwing them away for nothing will be sheer stupidity.
You can easily find other people who might be struggling to find those parts for their cars. After adding small touchups to the internal and external accessories of your vehicle, you can sell them for great prices.
Although dismantling a whole vehicle might sound a bit difficult, it is not impossible and doesn't harm your profits. After dismantling the car and removing the parts, you can post ads on online marketplaces like eBay.
Note that, you should be able to identify the parts that are still working properly. You might even need help with this.
Sell the metallic parts to scrap metal recyclers
After you have finally removed and sold functional parts, you are left with nothing but metal. A significant portion of the car consists of metal i.e. from chassis and hood to the engine and wheel rims, there is metal everywhere.
Scrap metal recyclers are always in need of such old and useless metal. So, contact a metal recycler near you and they will happily buy your metal scraps for a good deal. This not only guarantees you a big deal of money but also helps you contribute to environmental well-being.
Repair it and sell it to a second-hand car buyer
If you have some time to spare and you are a car enthusiast by chance then this option is probably best for you. If your car is still repairable then there is no need to rush to a junkyard.
You can easily find out what the problem is with your car and start repairing it on your own. You might need some extra hands to do this because trust us, this can get pretty tough and can give you migraines.
But this method is also pretty fruitful because when you have finally repaired the vehicle and it is good as new, you can get great deals every time.
A car that has already faced its end and has been repaired or remodeled to look and work like a new one can go up for auction as well.
Compare buyers
While selling your old car, you will meet a lot of buyers and everyone will have different reasons to purchase and price for your scrap car to offer. As a seller, you have the right to reject any buyer or any price that doesn't meet up your expectations.
Generally, you will receive lesser prices from car dealerships as compared to a second-hand car buyer. Scrapyards can also pay you reasonably considering that they are reliable and trustworthy service providers.
However, ringing around buyers or dealers can be a hectic task. It can be frustrating and time-consuming at the same time.
Since there might be a lot of car dealerships, scrapyards, and buyers around your area, it's only natural for you to get confused over picking a suitable buyer. For this, A1 Express Car Removal is at your service.
Why Choose A1 Express Car Removal?
A1 Express Car Removal is the leading car removal service provider based in Sydney and Newcastle. We have been relentlessly picking people's scrap cars and paying them reasonably.
We provide swift and hassle-free removal services and also pay top-notch price for your scrap car right on the spot. Even if your car is in the worst possible condition, you will be compensated reasonably.
Here are a few reasons why you should choose us to get the best price for your scrap car.
Free Online Car Valuation
Knowing a scrap car's worth can be a tough job. Since you bought it many years ago and most of the parts are worn out, knowing the current market price might require an expert's help.
But experts charge money for precise valuation and their prices can sometimes get unreasonably high. This might defy the whole meaning of selling a car because most of the money that you make from selling might go into the car's valuation.
But using our free online car valuation service can save you some extra cash. We also ensure that there are no hidden charges involved. Through a quote form on our website, fill in genuine and sufficient details of your car and we can estimate the vehicle's worth.
We are really quick with our service and as soon as we receive your inquiry, we will get back to you right away. You can help you find out the worth of your car in just a matter of minutes.
Free Scrap Car Removal Service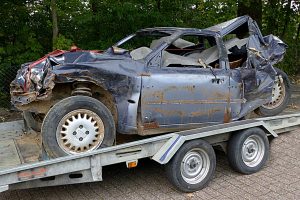 While selling to individual buyers(second-hand car buyers), you don't get the facility of car pickup. You might have to contact a towing company since the scrap car is not drivable at all. This can cost you some extra fortune.
But we at A1 Express Car Removal, ensure to remove your scrap car for free. You get paid for your car's exact worth and there are no hidden charges for vehicle pickup.
But we ensure safe and hassle-free removal of your vehicle without putting a hole in your wallet. Anyone living in the suburbs of Sydney can enjoy this free price for your scrap car service at any time.
Best Price For Your Scrap Cars
We pay up to $50,000 for your scrap cars right on the spot. You can compare our offers to those of the competitors and we ensure that none of them will get higher than ours.
Irrespective of the type, model, and condition of your scrap car, you will get the best price for your scrap car. While valuing your car, we consider several factors like the condition of spare parts, the weight of the metal, etc.
To sum up, there are a lot of ways to make a great price for your scrap car. Some of these methods mentioned above can get a bit time-consuming and frustrating.
So to avoid these headaches, you can contact A1 Express Car Removal and enjoy your top-quality services within hours if not minutes. We pick up your junk car for free and provide mouth-watering offers.